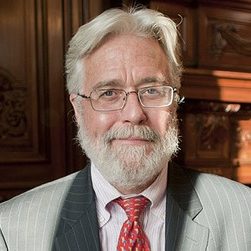 Paul Isbell
Non-resident Senior Fellow
The Future of Transatlantic Relations
Paul Isbell is a non-resident Senior Fellow at the Transatlantic Leadership Network.
He is also an adjunct professor at IE University School for Global and Public Affairs in Madrid and at Suffolk University (Madrid campus) in global political economy, energy, and climate change.
Previously, he was Senior Fellow for International Economy, Director of the Energy and Climate Change Program, and Senior Research Associate at the Real Instituto Elcano in Madrid. He was also the CAF Energy Fellow and the Gulbenkian Fellow at the Center for Transatlantic Relations, Johns Hopkins University SAIS, in Washington, D.C.
He was the co-Secretariat of the ASEM Task Force on Closer Economic Partnership between Asia and Europe, reporting to ASEM V in Vietnam, and of the Atlantic Basin Initiative, organized out of the CTR, JHU SAIS in Washington, D.C.
He is the Author of Energy and the Atlantic: The Shifting Energy Landscapes of the Atlantic Basin (2012); co-author and editor of The Future of Energy in the Atlantic Basin (2015), and of Energy and Transportation in the Atlantic Basin (2017) (all available at Brookings Press).
He has also been a Climate Change Consultant for the World Resource Institute on land restoration in Latin America (WRI) and an Energy and Climate Change Consultant for the Inter-American, Development Bank (IADB) on low carbon transition.
He has been Professor, Lecturer and researcher at multiple universities and research institutes across the Atlantic Basin.
More recently, he has been the Chief Editor and Senior Writer at Global Alumni Education, a Spanish Ed-Tech company in Madrid that creates online courses for US, European and Latin American universities in Digital Transformation, Business and Finance, and Sustainable Development.