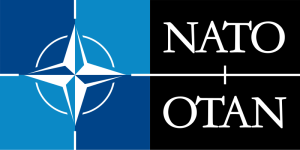 NATO Task Force
The NATO Task Force is comprised of European and North American diplomats, military experts and security analysts with significant experience in NATO affairs.
Over the course of 2021 and 2022 they have met with senior officials and leading specialists to advance the Alliance's strategy for the next decade, including through a new Strategic Concept, which Allied leaders intend to unveil at the June 2022 NATO Summit in Madrid.
NATO Task Force Report
The Task Force's report, "One Plus Four: NATO Strategy in an Age of Disruption," outlines challenges and opportunities for the Alliance, and offers a set of recommendations for NATO's Strategic Concept.
Additional papers have been prepared by individual Task Force members.
Supporting Publications 
1. A NATO Secure Neighborhood Initiative for Ukraine and Russia's Other Vulnerable Neighbors, Alexander Vershbow
2. Possible Section on the Alliance's Posture, Forces and Capabilities, and its Nuclear Deterrence Posture, as part of the adapted NATO Strategic Concept, Heinrich Brauss  
3. Needed: A trans-Atlantic agreement on European strategic autonomy, Hans Binnendijk and Alexander Vershbow 
4. NATO's Focus on China Is Too Narrow, Hans Binnendijk  
5. Resilience: A Culture of Total Defense, Michael Ryan and Valbona Zeneli
6. EU-NATO relations, Barbara Kunz
7. Democratic Resilience is Foundational to the Alliance, Daniel S. Hamilton  
8. One Plus Four: what NATO's new Strategic Concept should say, and how to achieve it, Daniel S. Hamilton 
9. NATO 2030: Towards A New Strategic Concept and Beyond, Jason Blessing, Katherine Kjellström Elgin, and Nele Marianne Ewers-Peters, Editors. Rakel Tiderman, Associate Editor 
Related chapters: