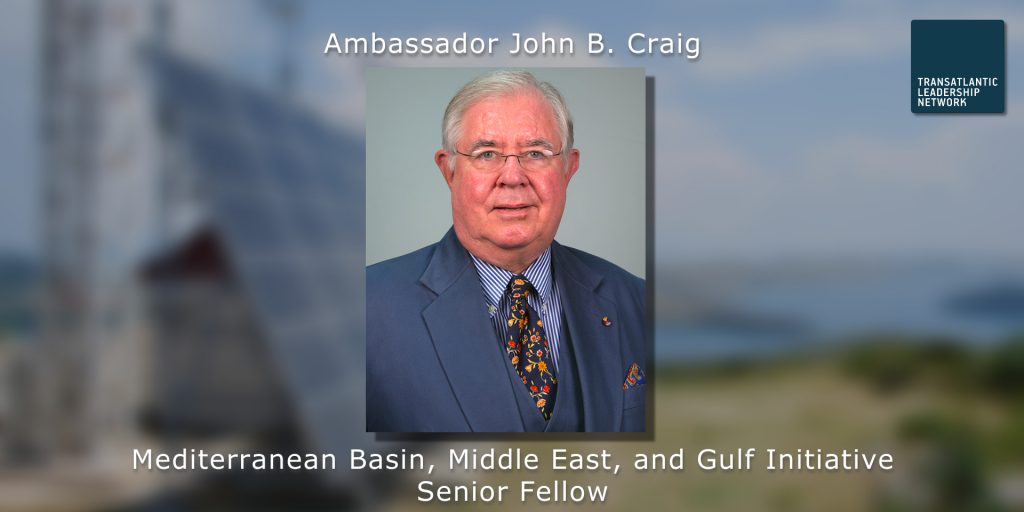 FOR IMMEDIATE RELEASE, Washington, DC (February 12, 2021): Ambassador John B. Craig has been named a member of the Scotia Group (SG26), a group of prominent leaders in politics, academia and business from across the world. The group was launched earlier this month with the goal to lay the foundations for concerted global action to avert the worst consequences of the climate crisis.
As a member of the Scotia Group, Ambassador Craig will contribute to the direction and success of the 26th United Nations Climate Change Conference (COP26), which will take place in Glasgow from 1-12 November 2021. Core themes that the Scotia Group plans to address include financial investment in green technology, geopolitics of the energy transition, building consensus on the Glasgow Process, and preparing for post-Paris processes. The Scotia Group's mission statement is available here.
The core Scotia Group features leading thinkers, industrialists, and public servants, including: Hon. Carlos Salinas, former President of Mexico, Hon. Kirsty Duncan, MP, MIT professor Lawrence Susskind, and Dean of Boston University's Pardee School Adil Najam, among others. In April, the Transatlantic Leadership Network will host an event with several member of the Scotia Group, moderated by Ambassador Craig.
Ambassador Craig is a senior fellow in the Transatlantic Leadership Network's Mediterranean Basin, Middle East, and Gulf Initiative. He has extensive experience across diplomatic, business, security, and civil society sectors. In June 1998, President Bill Clinton nominated Craig to be the United States Ambassador to Oman. After three years in the post he returned to the United States just after Sept. 11, 2001, to be appointed by President George W. Bush as a Special Assistant to the President for Combating Terrorism.
The United Nations Climate Change Conferences are yearly conferences to assess progress in dealing with climate change, and beginning in the mid-1990s, to negotiate the Kyoto Protocol to establish legally binding obligations for developed countries to reduce their greenhouse gas emissions.
###
The Transatlantic Leadership Network is a nonpartisan international network of practitioners, private sector leaders, and policy analysts dedicated to strengthening and reorienting transatlantic relations to the rapidly changing dynamics of a globalizing world.