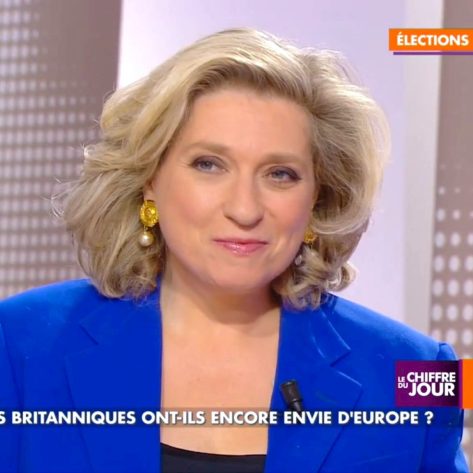 Anne-Elisabeth Moutet
Media Fellow
Columnist, The Telegraph (London)
Anne-Elisabeth Moutet is a French journalist, writer and broadcaster. She writes comment and analysis for The Telegraph and UnHerd in London, and comments the news on France Info and France 24 TV, the BBC, Deutsche Welle and Österreichischer Rundfunk.
Born in Paris, she started at France-Soir, then worked at Le Journal du Dimanche and Fortune Magazine (French edition) in Paris. In Britain Anne-Elisabeth has worked for the Sunday Times as Paris correspondent, then joined the Sunday Telegraph as Paris Bureau Chief before being hired in the same capacity at The European until the newspaper's demise in 1998. She then became deputy editor of the news site Proche-Orient.info before re-joining the Telegraph in 2007 as a columnist. Simultaneously, she was a regular panellist for the French-German TV channel ARTE's flagship news talk show between 2012 and 2021, and wrote about France for the Weekly Standard in Washington.
Contributions to other media include the New York Post, the Spectator, Perspective, Le Spectacle du Monde, The European Conservative (Vienna), and the Centre for Policy Studies' CapX along with radio & TV appearances for multiple channels, including SKY News, GB News, LBC, LCI, BFMTV, CNEWS, RTÉ (Ireland), RTS (Switzerland) and WION (India).
Anne-Elisabeth Moutet sits on the Steering Committee of the Club of Three (London) and on the advisory boards of Zenger News (Washington) and The European Conservative (Vienna).
Her latest book is Illiberalism in Europe (collective work), Centre for Policy Studies 2019.