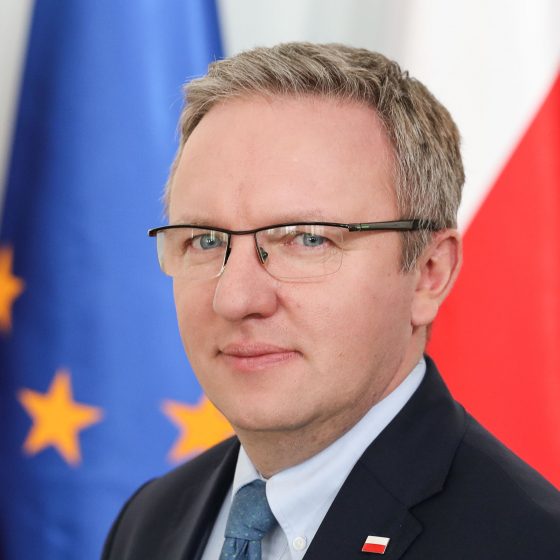 Krzysztof Szczerski
Author
Europe Whole and Free
Krzysztof Szczerski was born on 15 April 1973 in Krakow. In 1997, he obtained a master's degree in political science at the Jagiellonian University, and in 2001, a doctoral degree at the Institute of Political Sciences and International Relations of the Jagiellonian University. In 2010, he submitted his postdoctoral dissertation on the subject of "The dynamics of the European system," for which he won prize of the Prime Minister. From 2013, he has been associate professor at the Jagiellonian University in Krakow. He became a Professor of Social Sciences in 2018.

Mr Szczerski cooperated with the Office of the Prime Minister (1998-2001) and served as an adviser to the Minister of Health in the field of European integration, regional health policy and health care systems (1999-2000).

In the years 2007-2008, Mr Szczerski was Undersecretary of State in the Ministry of Foreign Affairs and in the Office of the Committee for European Integration. He was a member of the Civil Service Council to the Prime Minister (2009-2010) and a deputy to the Sejm (2011-2015).

In January 2015, he became the representative of the Polish Parliament in the Parliamentary Assembly of the Council of Europe.
In August 2015, he became the Secretary of State in the Chancellery of  the President of the Republic of Poland.
Since April 2016 he is the Chief of the Cabinet of the President of the Republic of Poland. 
Currently he is also a lecturer at the Diplomatic Academy of Warsaw and the member of the Council of Polish Institute of International Affairs.