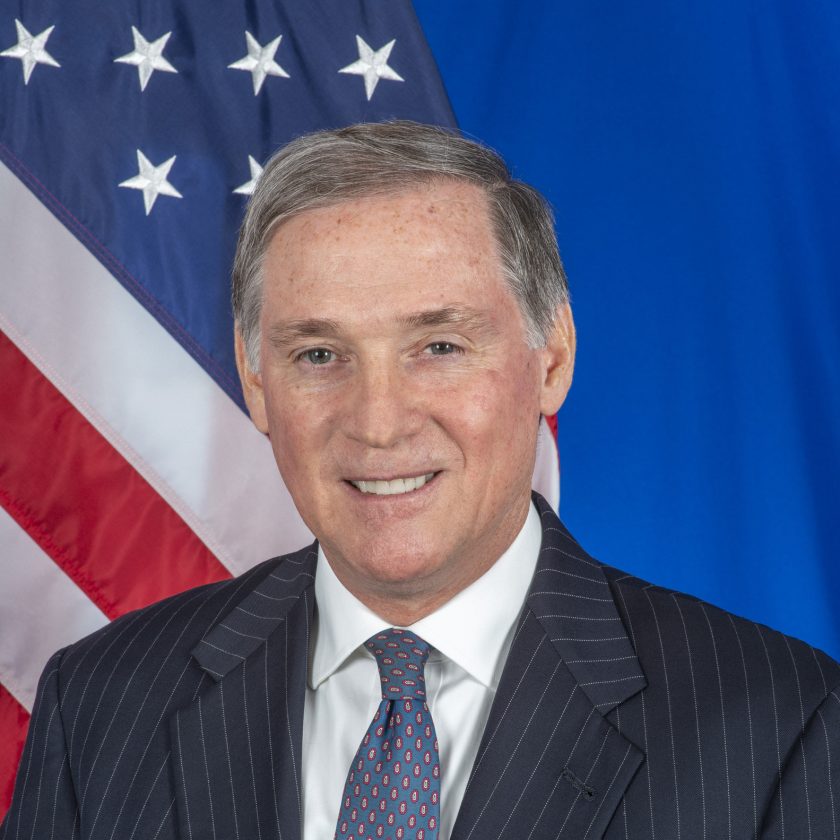 Joel E. Starr
Senior Fellow
Mediterranean Basin, Middle East, and Gulf Initiative
Joel Starr is the former Deputy Assistant Secretary of State for Regional Security in the Bureau of Political-Military Affairs. Working off the 1978 Camp David Peace Accords as a template, his division contributed the arms sales package component to the 2020 Abraham Accords.
He also oversaw $40 billion in Foreign Military Sales & Financing and Third Party and Excess Defense Article transfers. He was also responsible for $6.5 billion in State Department, and $9 billion in Defense Department security sector assistance programs.
Prior to this position, Mr. Starr served as Deputy Director of Legislative Affairs at the U.S. Institute of Peace.  Previously, he served as Counsel for Foreign and Military Affairs to Senator James M. Inhofe (R-Oklahoma).  Immediately before this position, Mr. Starr served as Deputy Assistant Secretary of State for Legislative Affairs, where he was responsible for relations between the U.S. House of Representatives and the Department of State.  He has also served as Acting Deputy Assistant Administrator for Legislative & Public Affairs at the U.S. Agency for International Development, Counsel and foreign affairs Legislative Assistant to Congressman Tom Campbell (R-California) and as an Attorney/Advisor to the late HUD Secretary Jack Kemp.
Mr. Starr retired as a Lieutenant Colonel in the U.S. Army Reserve Judge Advocate General's Corps in 2018 after 20 years of service.  His last billet was as the Commander of the 157th IMA Detachment in Washington, D.C.  He was also the Chief of the International and Operational Law Section within the 10th Legal Operations Detachment in Gaithersburg, Maryland.  He previously served as the Command Judge Advocate for the 338th Medical Brigade in Horsham, Pennsylvania.
Mr. Starr is a graduate of Westminster College, the University of Oklahoma and Harvard University.