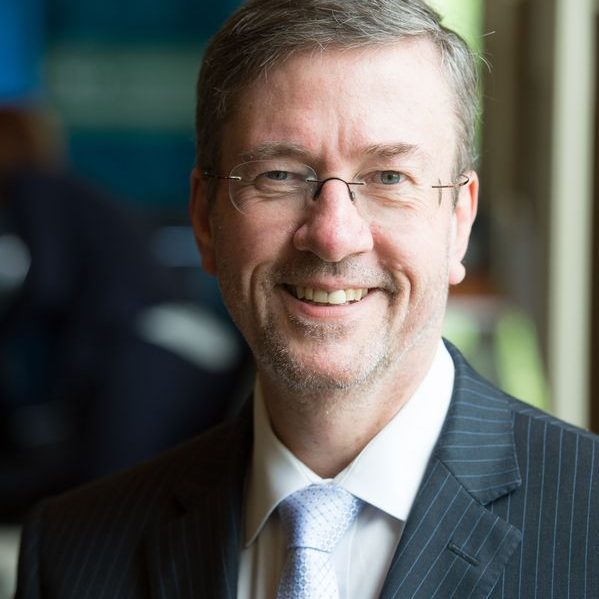 Daniel S. Hamilton
President
Dr. Daniel S. Hamilton is the Austrian Marshall Plan Foundation Professor and directs the Foreign Policy Institute's "The United States, Europe, and World Order" Program at Johns Hopkins University's Paul H. Nitze School of Advanced International Studies (SAIS). He was the Founding Director of the SAIS Center for Transatlantic Relations and served as Executive Director of the American Consortium for EU Studies. He is the Director of the Atlantic Basin Initiative, a network of African, European, South, Central and North American Eminent Persons, research institutes and private sector leaders that explores the changing dynamics among the four continents of the Atlantic Basin with regard to energy, economic growth and human development, values and security. 
He has held a variety of senior diplomatic positions, including Deputy Assistant Secretary for European Affairs; U.S. Special Coordinator for Southeast European Stabilization; Associate Director of the Policy Planning Staff for two U.S. Secretaries of State; and Director for Policy in the Bureau of European Affairs. He testifies regularly before the U.S. Congress and European parliaments, is a regular commentator for European and U.S. media, has served on advisory boards for a dozen foundations, research institutes and business associations, and has authored over 100 books and articles on contemporary international affairs. 
He has been presented with Germany's Cross of the Federal Order of Merit (Bundesverdienstkreuz); France's Knighthood of the Ordre des Palmes Académiques; and Sweden's Knighthood of the Royal Order of the Polar Star. He has a Ph.D. and M.A. with distinction from Johns Hopkins SAIS.