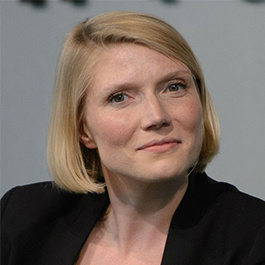 Cathryn Clüver Ashbrook is Executive Vice President and Senior Advisor at the Bertelsmann Foundation. She served previously as director and CEO of the German Council on Foreign Relations (DGAP). Clüver Ashbrook was executive director of the Future of Diplomacy Project at the Harvard Kennedy School in Cambridge, Massachusetts for ten years.
The project, which she co-founded, addresses 21st-century foreign policy challenges through research by international leaders in academia and diplomacy as well as teaching conflict research and prevention. Since 2018, Clüver Ashbrook has also directed a research program on Europe and transatlantic relations. Previously, she served on the management board of the European Policy Centre (EPC) in Brussels and worked as both a consultant and senior journalist at Roland Berger Strategy Consultants in France and China, among other countries. She began her career as a television journalist at CNN International in Atlanta and London.
Clüver Ashbrook contributes to international publications, such as The New York Times and The Washington Post, as well as leading German media on transatlantic relations – especially trade and security policy – and German foreign and digital policy. She also advises foreign ministries in Europe and South America on their digital strategy.