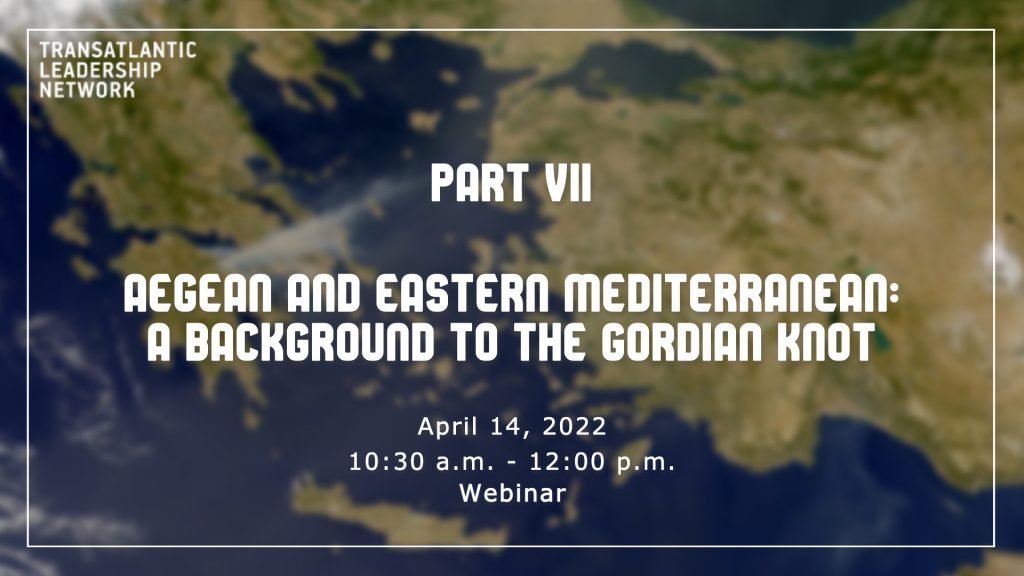 Aegean and Eastern Mediterranean: A Background to the Gordian Knot
April 14, 2022
10:30 a.m. - 12:00 p.m.
While UNCLOS provides legitimate guidance to drawing maritime boundaries, it is not without question and legal controversy. Several cases exist where different conventional legal mechanisms, such as the International Court of Justice or direct bilateral talks, can be used to resolve disputes. The Greece and Turkey maritime boundary dispute in the Aegean is one such example. How can countries in the Eastern Mediterranean and Aegean reach  mutually acceptable compromises and usher new areas of cooperation and prosperity? What tools are available to them?