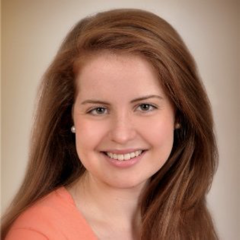 Viola Meyerweissflog
Fellow
The Next Generation of Transatlantic Leaders
Viola Meyerweissflog is a fellow with the Transatlantic Leadership Network. She previously worked as a short-term Research Fellow at the Bertelsmann Foundation, a German think tank in DC focusing on global challenges from a transatlantic perspective. Before that, she was a Research Assistant at the Carnegie Endowment for International Peace, where she supported the relaunch of the Europe Program. Her research focuses on U.S.-EU relations, specifically on the nature and future of the transatlantic relationship, German domestic, foreign and security policy, as well as on wider European party politics and EU security affairs. Her analysis has been published with the Carnegie Endowment for International Peace, as well as in The Hill and The Washington Diplomat.
Viola graduated from the Maxwell School of Citizenship and Public Affairs at Syracuse University with a transatlantic Master of Arts in International Relations and a Certificate in Advanced Security Studies from the Institute of National Security and Counterterrorism. During her time at Maxwell, she also spent time at the Hertie School of Governance in Berlin and Rotterdam University in The Hague. She also holds an Executive Certificate in Counterterrorism Studies from IDC Herzliya, Israel.
Before graduate school, Viola worked as a legislative assistant at the German Bundestag in the MP office of now State Minister of Digitization Dorothee Bär, as well as an intern for the think tank Carnegie Europe in Brussels. Viola holds a Bachelor of Politics with International Relations from the University of York, UK.
Viola speaks her native German, is conversational in French and Spanish, and is determined to master her beginner Farsi someday.