Dear colleague:
This month marks a year since the Transatlantic Leadership Network (TLN) and Tsomokos S.A., in partnership with the University of Piraeus, co-organized the First Annual Eastern Mediterranean Energy Leadership Summit held in Athens, Greece. Covid-19 prevented us from getting together in-person this year and we are hopeful that this will change in 2021. Nevertheless, we are grateful that this year continues to be eventful and productive for us.
One of the key takeaways from the 2019 Greece Summit was the crucial importance of solving the maritime disputes in the region in order to create stability, expand regional cooperation to diversify energy sources, and enhance energy security. We know that there are many people from various backgrounds and organizations addressing these critical issues. However, all too often they become cheerleaders for individual countries, taking the side of their geopolitical allies. We understand implicitly just how dangerous this is. It feeds public misconceptions and makes it that much more difficult to come to the negotiating table and reach a compromise, let alone find equitable and acceptable solutions to these challenges.
The possible solutions are wide-ranging, from the United Nations Law of the Sea (UNCLOS) to the plethora of arbitration rulings and case laws handed down by international courts. The focus is often on the equidistance rule, taking into account the relevant circumstances such as length and direction of specific coastlines, historical claims and other applicable rights. We at the Transatlantic Leadership Network have embarked on a quest to hone in on these maritime disputes to achieve possible solutions and resolutions provided by customary international law.
To this end, we are pleased to present the publication Maritime Disputes in the Eastern Mediterranean: The Way Forward by Dr. Roudi Baroudi, distributed by Brookings Institution Press in Washington D.C. Utilizing precise satellite imagery, trajectory and delineating lines, Dr. Baroudi's book promotes cooperation and shifts the narrative away from blame to genuine dialogue and compromise.
Covid-19, along with its resultant market forces, has prolonged new investment timelines in the Eastern Mediterranean beyond what was initially envisioned. Additionally, renewable energy is gaining greater traction, a trend that will only grow with time. The countries of this region, rich in history and in resources, must recognize that the time to achieve resolution is finite and thus should move expeditiously towards inclusive regional cooperation to maximize the potential of hydrocarbon discoveries that can help elevate populations out of poverty and significantly improve the quality and standard of living for hundreds of millions in the Eastern Mediterranean region.
We must move beyond selective membership in newly formed vehicles such as the East Mediterranean Gas Forum (though this forum has made great strides in terms of inclusiveness). Solutions cannot be achieved by denying a handful of countries a seat at the table. Business and economic reality, not political entrenchment, should be the driving force in guiding development.
Thank you for reading our first Eastern Mediterranean Energy Quarterly.
Sasha Toperich
Senior Executive Vice President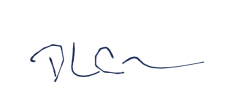 Debra Cagan
Distinguished Energy Fellow
Featured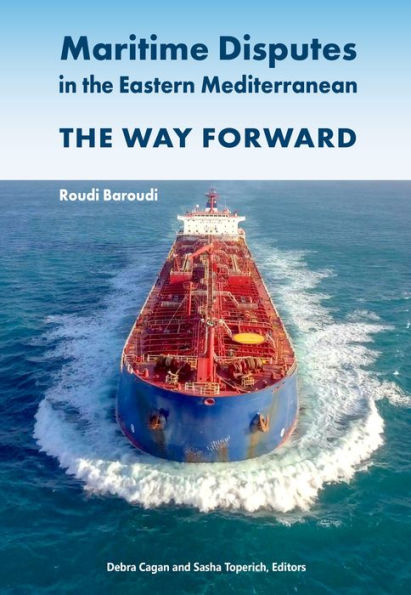 Maritime Disputes in the Eastern Mediterranean: The Way Forward by Dr. Roudi Baroudi
Using satellite imagery, international law, and geodesic research, Roudi Baroudi walks readers through a road map for peaceful and responsible resolution of maritime boundary disputes in the Eastern Mediterranean. The volume draws upon the United Nations and its associated treaties, courts, and other institutions that have developed bodies of law and procedures to facilitate negotiation. Dr. Baroudi points to rapid advances of science and technology as the means to take the guesswork out of boundary delineation, making this route more reliable and user-friendly than ever before.
"An expert commentary and seminal work."
– Ambassador John B. Craig, Senior Fellow, Transatlantic Leadership Network; former Special Assistant to President George W. Bush for Combatting Terrorism, and former United States Ambassador to Oman
"Baroudi makes a powerful case for compromise so that the states of the region can move beyond their costly disputes and reap the rewards of cooperation. Dr. Baroudi's approach has much to teach us and will hopefully contribute to peaceful progress, if only the opposing sides will listen."
– Andrew Novo, Associate Professor of Strategic Studies at the National Defense University
"…The countries of the region, as well as the United States and the European Union, should embrace Baroudi's approach to reduce frictions and realize the benefits of this energy bounty."
– Douglas Hengel, Professional Lecturer in the Energy, Resources and Environment Program Johns Hopkins University, SAIS and Senior Fellow at the German Marshall Fund
Also available at Brookings Institution Press in the following languages: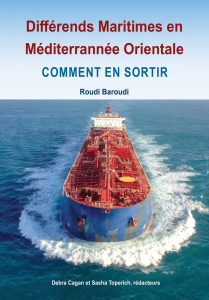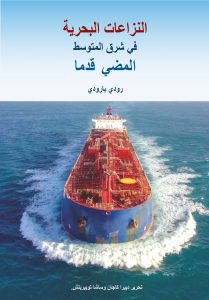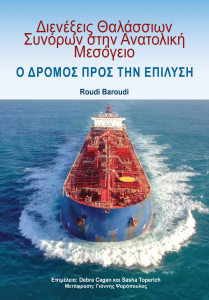 TLN Commentary
"Decreasing demand, falling prices and a more rapid transition to renewables, much brought on by the devastating economic impact of Covid-19, should help convince the region's players to understand this window will not stay open forever. They will need to put politics aside in favor of a business-driven mindset if they are going to capitalize on these time-limited opportunities."
Sasha Toperich, Debra Cagan, John Craig, Jonathan Roberts, and Ariel Schwartz write for Economic Forum Krynica, Poland.
November 2020
"Even with the current extraordinary economic circumstances of the coronavirus pandemic, for which few companies and governments were prepared, the East Med should remain attractive and financially appealing going forward."
Roudi Baroudi and Debra Cagan write for Energy Intelligence.
September 2020
"[Croatia's] success can demonstrate that, when managed well, major infrastructure developments are within the realm of possibility for the region as it moves toward energy self-sufficiency, and will help revive and further build transatlantic cooperation in an economic period where such multilateral cooperation is most certainly needed."
Dalibor Milos, Jonathan Roberts, Ariel Schwartz write for the TLN Blog.
October 2020
"It is Germany's ongoing diplomatic efforts, and not France, that exemplifies true EU leadership by working seriously to bring NATO allies Greece and Turkey to the negotiating table."
Sasha Toperich writes for The Hill.
October 2020
"Sustainable development, expanded access to modern energy services, reconciliation of geopolitical differences amongst neighbouring states — these and more can be the fruits of the labour for inclusive delimitation of contentious maritime boundaries. In its absence, exclusion, unilateral decision-making, and aggression will only maintain, if not intensify, the status quo."
Jonathan Roberts writes for The Gulf Times.
June 2020
As featured in:

Must-read commentary
"To lure Turkey back into the lottery of arbitration would be hard since there is a risk that the bulk of the Aegean would remain Greek. But Turkey and Greece nearly agreed to settle their differences at the ICJ in 1976-78 and the plan foundered over preconditions. The stakes are higher now."
Patrick Wintour writes for The Guardian
September 2020
"Gas is one of those vital interests and helps explain some of the [Turkey's] actions in recent years. Looking at how Turkey reacts to the gas policies of Russia and the United States, however, might just help analysts better understand its gas strategy and wider foreign policy."
John Bowlus writes for War on the Rocks
August 2020
"…I posit a scenario wherein Turkey decides to act on its territorial claims on the Greek islands in the Mediterranean Sea. In such a scenario, Ankara displays both the willingness and capability to carry out while a thorough examination of some of the [Hellenic Armed Forces'] operational shortcomings, finally, what Athens can do to close the widening security gap with its hostile neighbors."
Jack Dulgarian writes for the Global Security Review
July 2020
"Only time will tell how Lebanon's negotiators perform, but regardless of Lebanon's ongoing socioeconomic and political crises, there is nothing weak about its maritime negotiating position."
Roudi Baroudi writes for The Daily Star [original article]
October 2020
Jonathan Roberts
Project Manager
Ariel Schwartz
Research Assistant