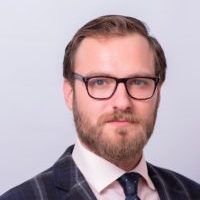 Borja de Aristegui Arroyo
TLN Fellow
Borja de Aristegui is a scholar focusing on geopolitics and international relations. He currently teaches two undergraduate courses "World Order and Geopolitics" and "Can States Collaborate?" at IE University, in Madrid, Spain. Since 2018 he also lectures at the Universidad Francisco de Vitoria where he has delivered courses such as "US Foreign Policy", "Peace and Security", "Geopolitics", "International Organizations", "The Modern Middle East", and "Mediation, Negotiation, and Conflict Resolution".
He has lectured at King's College London, where he taught "Contemporary Spanish Politics" and "20th Century Spain", and at the Lebanese International University in Beirut, Lebanon, where he delivered the courses "Western Civilization" and "Public Affairs and Campaigning". He was also a Teaching Associate in the Master of International Relations at Queen Mary University of London teaching "Themes and Cases in US Foreign Policy".
Borja holds a BA in History and Political Science from McGill University in Canada, and an MA in International Relations from SOAS, University of London. He is currently completing a PhD in Diplomatic History.