Next Generation: Emergent Leaders in Libya
About the Platform
The "Next Generation: Emergent Leaders in Libya" platform support efforts toward institution-building and reconciliation in Libya. It aims to inspire larger civic participation in Libyan communities and create a network of young emerging leaders committed to work to support, develop and promote:
– collective action and teamwork
– reconciliation within the country
– reparations for victims of war
– building of the Libyan national identity
The goals of the platform seek to energize and empower Libyan youth to actively contribute to the building of a pluralistic and inclusive Libyan society, free of autocracy and based on the rule of law, by engaging in panel discussions, writing articles and appearing on media addressing issues (problems) at hand offering solutions and best ways forward.
The platform will also address the corruption and bottleneck of the economy, including provision of services that Libyan people need, throughout the country, promote an independent judiciary and non-interference by the executive branch of the government in its work, and a stronger youth representation in the administration and government ministries.
Upcoming Events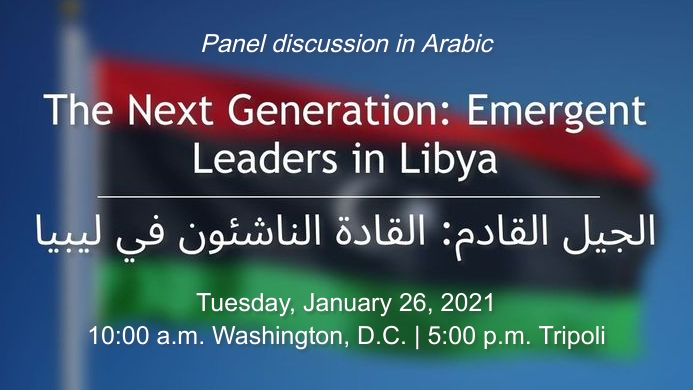 Osama Abu Amer
Deputy Head, Libya Centre for Freedom of the Press
Mohamed Algirj
Journalist, Libya Al Ahrar TV
Ensaf Omar Al-Ansary
Founder, I Am Volunteer Organization
Yasin Kattab
Journalist and Writer
Mohamed Alshibani
CEO, Elite Communication Company
Opening remarks:
Dr. Ali Abusedra
Research Fellow, University of Hull, UK
Moderator:
Dr. Nezar Krikish
Chairman, Al-bayan Study Center
أسامه أبو عامر
نائب المركز الليبي لحرية الصحافة
محمد القرج
صحفي في قناة ليبيا الأحرار
أنصاف عمر الأنصاري
مؤسس لمنظمة" أنا متطوع "
ياسين خطاب
كاتب وصحفي
محمد الشيباني
مهندس و مدير شركة إيليتس للاتصالات
د. علي بوسدرة
زميل باحث
جامة هال، المملكة المتحدة
د. نزار كريكش
رئيس إدارة
مركز البيان للدراسات، ليبيا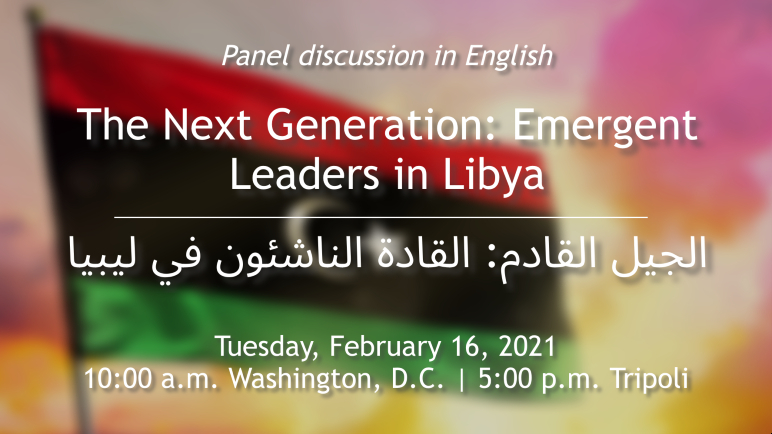 More information coming soon.
In the Press


[

Read here

] قناة ليبيا الأحرار: كتاب "أصوات جيل منسي" لشباب من ليبيا يعرض رؤية جديدة لبلادهم في واشنطن
Publications

Digital and printed edition in Arabic coming soon.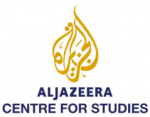 Videos
Book Launch: Emergent Leaders in Libya
December 9, 2020